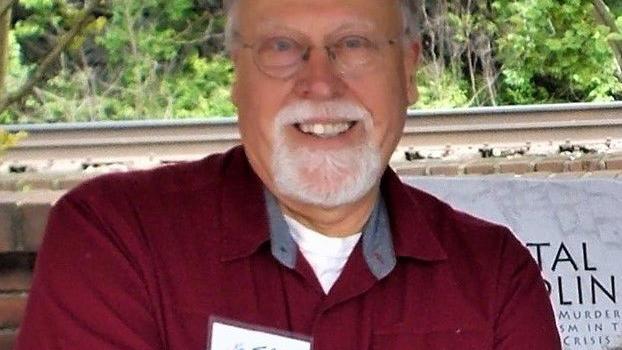 Berberich's novel explores life after the Vietnam War | Arts and entertainment
Bryantown author Stephen Michael Berberich recently published his book "The Misadventures of Maximum Green" via Slice of Life Publishers.
The book, which details an intriguing story of humor, an overview of human nature and sweeping social changes in the 1970s, can be found at Amazon.com, Goodreads.com and by blogging at wordpress.com.
How long have you been writing and how did you get started? I've been writing fiction in novels and short stories for about a decade. I started by writing dreams.
What inspires you to write?
On our way home from an early morning New Years party, my wife and I created a ghost story. This story became my first novel, "La nuit au Belvédère". Since then, I have been creating new characters and new plots.
What type of writing process do you use?
I create characters and let them tell the story for the most part. For my five novels, I had to interrupt their fun and their adventures to invent an ending, which takes a lot of thought.
Who are your favorite authors and why?
Carl Hiaasen, Kurt Vonnegut, Michael Creighton – those kind of eccentric writers.
What are you working on now?
I just posted "Travis Hunter: War hero found homeless in mysterious post-traumatic state". I'm working to get it distributed through medical and military advocacy groups. It's now in eBook and paperback form since mid-July on Amazon.com, along with my other novels.
What do you want readers to know about you?
My stories emerge from reality as experiences of me or knowledge. They are linked to contemporary life.
Please include a brief description of your book.
Two friends, Max Green and Melvin Watt, return home to Maryland after leaving the military during the final days of the Vietnam War and face contrasting personal issues. Melvin, a rural African American who enlisted, is angry and hyper-violent at times because he is limited in his combat service. Suburban white Max has been pulled out of college and is coming home as a pacifist. They turn to horticulture to rebuild their lives and renew their friendship by starting Maximum Green Design Co. They start out with no money and no clients on a rented, dilapidated farmhouse that once belonged to Lord Baltimore. Max is trained in botanical sciences and aims to create exceptional gardens for the wealthy and pretentious in historic Annapolis, the state capital and superb sailing resort. Melvin brings leadership and superior social skills. Their success is threatened every moment by crooked developers, a ghost ship on the Chesapeake, a fallen professor of literature turned landscape architect, lawsuits, pretentious landlords and a murderous ex-husband of a beautiful heiress of French fashion. living alone in her summer residence on the Magothy River. The technique of gardening is a common thread and colors the story.
Please include an excerpt from the book.
"As heiress Louisa Fountain meets Max and Melvin and a lawyer who are committed to helping her, she reveals her feelings about her dangerous ex-husband:
"Martin has every reason to make mom and me disappear. He believes he's in my will. Mother and I own majority shares in our company.
She pulled a designer handkerchief out of a small purse and wiped her eyes. "Now that's all I have to say except my sincere gratitude to all of you for caring about us. And we love landscape work, gentlemen, too.