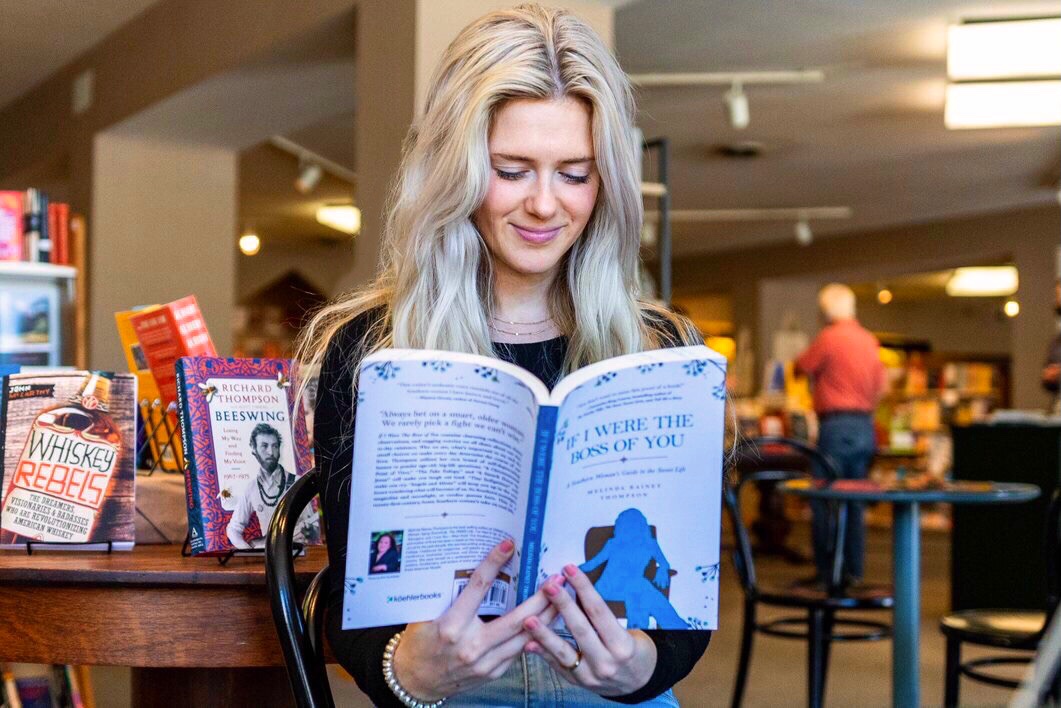 Find your new favorite reading with 9 Birmingham-Southern Book Clubs – register by October 4
Reading time 7 minutes
With the start of autumn, it's the perfect season to curl up with a good book, and thanks to Birmingham-Southern College (BSC), you can enjoy a great read and chat with others through one of their nine virtual book clubs. Read on for all the details on how to register before October 4th and start reading your new favorite book from Birmingham-Southern Book Club today.
About the Book Club + how to register
Prepare to read with books you won't want to let go. With nine different novels that will be part of the Birmingham-Southern Book Club, there are plenty of options to choose from. So go find the story that piques your interest the most.
This fall, Birmingham-Southern Book Clubs will focus on BSC authors, including alumni and faculty. It's not often that you discuss a book you've read with the author who wrote it, but now you can. Almost all of the featured authors will make an appearance in the Book Club discussions, along with a number of interesting presenters from the Birmingham-Southern College community.
Enrollment in these clubs is completely free and open to anyone wishing to enroll, regardless of their age or connection with the college. All you have to do to participate is Register now, choose a book from the list, buy it and finish reading before the virtual discussion.
Here are the dates to know:
Now on the books.
1. Family law
Set in Alabama in the early 1980s, an ambitious lawyer is the victim of harassment. She must decide what is most important: the safety of her family or the rights she fights for.
You will follow a journey of self-discovery and struggle as this lawyer faces the dangers of helping other women escape unhealthy and dangerous marriages.
2. Two steps forward, one step back: my life in the world of music
This is the autobiography of Miles A. Copeland, a maverick manager, promoter, label owner and legend.
Travel across the Middle East with Miles and his CIA agent father, then to London in the late 1960s at the start of his career as a music manager. You will experience the exciting ups, downs, and middles of a lifetime in the music industry.
3. Riding the waves of Alzheimer's disease: principles of care that allowed me to stay upright
Follow Renée through her husband's eight years with Alzheimer's disease. She uses the structure of a memoir to tell him the incredible story of her husband.
It's a great read for those who want a taste of what it's like to live loving and caring for someone with Alzheimer's disease.
4. Bay Boy: Stories from a Childhood in Point Clear, Alabama
Enjoy this fun and colorful coming-of-age memoir of Watt Key's childhood in Point Clear, Alabama. You can expect to follow the Tom Sawyer's journeys of an outdoor childhood in Alabama as Watt meets curious characters and experiences the traditions of the Gulf Coast.
5. Madness rises
If you like science fiction and a bit of a thrill, this is the perfect read for you. Robots, aliens, and the last human colony are all elements that this story revolves around.
6. The Newspaper Boy: Coming of Age in Birmingham, AL during the Civil Rights Era
Here are the memoirs of young Chervis Isom as he grew up working as a press boy amid the racial conflicts unfolding in Birmingham. Follow the journey of a young boy as he tries to make sense of the world he lives in.
7. A family place: a man returns to the center of his life
Read about a couple's decision to purchase land that would lead to the building of their saving grace. This is perfect for those looking for a heartwarming story about growing up in middle age and the importance of family.
It is a must-read book for mystery lovers. What secret has the promoter of the Beauregard Henry shopping center buried under the fountain in his shopping center? Everyone is trying to find out, but maybe you can find out first by reading this novel with the Birmingham-Southern Book Club.
9. If I were the boss of you: a southern woman's guide to the sweetness of life
Prepare to laugh, cry and stay awake the night away with Melidna Rainey Thompson's portrayal of a modern Southern women's perspective on life. Each woman will be able to relate to aspects of this novel detailing the nagging concerns we all have about our daily lives.
Learn more about all of these books and authors at BSC Blog.
Which book will you choose to dive into for the Birmingham-Southern Book Club? Once you have made the difficult decision, remember to sign up and read!
Sponsored by: