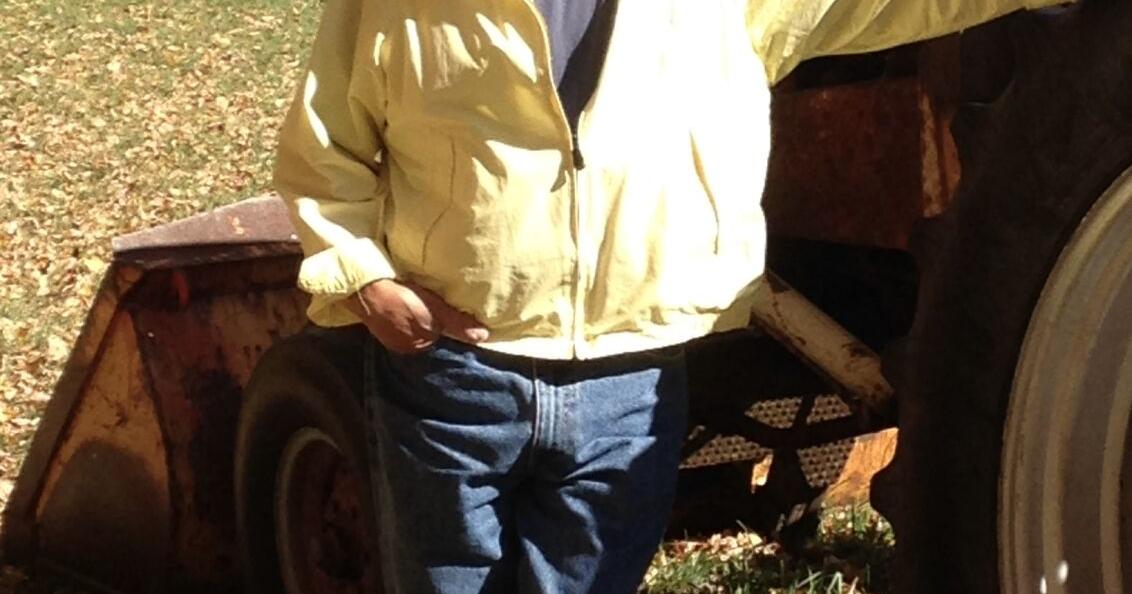 From Litigation to Literature: Local Lawyer Writes Children's Book | Arts and culture
DORSET – Over the past decade children's literature has undergone an overhaul. The genre is now full of stories with difficult themes and powerful messages.
A local author pushed back. "Welcome to the Hollow," 2021 by David Meiselman, is a bright and benevolent refutation of the new face of children's literature. From its vivid illustrations to its curvy, sweet plot, the book is exactly what it initially appears to be – a sweet book for children.
But "Welcome to the Hollow" isn't exactly an escape.
"I really felt there was a need for something positive and constructive that would encourage and inspire the children. No message, no agenda, no proselytizing, "Meiselman said.
The book follows the children of Hollow as they play in the park at its center, paddle the river that runs through it, and spend time in their respective homes. To engage young readers, the book is peppered with questions on topics such as favorite colors and activities. It's a sweet, low-key story that everyone belongs to and the characters are cared for by committed and caring adults. "Welcome to the Hollow" is kind of a miniature utopia, and that's by design.
Its 34 pages exude color and warmth. Meiselman wrote the book "to be a safe place where children can be kids or swim, play in the snow and, most importantly, be included and include others."
And he did it because he saw the need for a place like this: children may no longer have space to play or even just exist without any outside demand. "I was trying to provide this environment for the kids without getting complicated," Meiselman explained.
"It seems to me that these kids are under tremendous pressure," Meiselman said. "It's getting more and more difficult. Between social media and all these other forces, it is very difficult to grow up and be an ordinary person.
Part of creating this haven was her collaboration with the book's illustrator, Mechelle Roskiewicz. They logged in fairly early in the process through Meiselman's publisher, Shires Press.
Roskiewicz is a painter, illustrator and sculptor who lives in Warrensburg, NY
"It was an absolute pleasure to work with him," she said of Meiselman. Their process has been involved, with lots of email exchanges and phone calls to incorporate their comments into the artwork being played.
And the illustrations are a break from his normal work, which is mostly commissioned animal portraits.
"Children's illustrations, I try to make them feel like a kid," she said.
She agreed with Meiselman's message. "I just think it's a great story. I think he wrote a lovely book. And I was truly honored to be asked to illustrate it for him. Really what I tried to do is visually describe what he had in words.
After the project was completed, its publication was delayed by paper supply chain issues, an issue that plagued the entire publishing industry for most of the pandemic.
"Welcome to the Hollow" is not Meiselman's first foray into the literary world – probably because he has a lot of life experience to draw upon.
He was born in Brooklyn in 1947. After leaving Brooklyn College, he decided to enlist in the Marine Corps. He served in Vietnam as a helicopter door gunner from 1968 to 1970. His choice to enlist was not political, but he sees his service as a turning point.
"I have to say the Marine Corps has changed my life. You know, it restructured me; I learned the discipline. And when I came out, I was a whole different person, "Meiselman said.
He brought this motivation to his studies. When he returned home, he finished his studies and went on to graduate from New York Law School. In 1975 he had opened a law firm that his wife, Myra Packman, would later join. They brought the company to over 80 employees and retired in 2015. Both live in Dorset – huge inspiration for his children's book Hollow.
During his career he wrote "Attorney Malpractice: Law and Procedure," a textbook still cited by courts across the country. Since his retirement he has also written "The Ten Rules of Business Success", commented on in the Banner by Don Keelan.
"It happened because I had friends who were like, 'So you practiced law for 40 years. What have you learned ?' So I started to think about it and I said, 'I might as well write it down,' "Meiselman said.
In a more artistic vein, he also wrote a book of poetry. Packman recently put it together in a collection. He describes the chapbook as depressing. Yet he understands why he wrote it. "It's a form of expression, and probably cheaper than going to a psychiatrist," he joked.
He and his wife are very good at expressing themselves – they write the food column for the newspaper. In fact, Meiselman has been busy before and after his retirement.
Since their move to Dorset in 1999 he has served on the board of directors of the Southern Vermont Arts Center, the Southwestern Vermont Medical Center Board – including three years as chairman – and has been involved with Wounded Warriors and Dorset Field Club.
But he will always take the time to write. Right now it's about 75 pages in the outline of a new play, a novel. It is too early for him to share much, but the work is progressing slowly, which is less true for a simultaneous play.
But "Welcome to the Hollow" fans don't have to worry. The book ends with an invitation to return to the Hollow, and it looks like Meiselman intends to do just that.
"It was going to be 10 pounds," he laughed. "I already have the plan for the other nine books. "
"Welcome to the Hollow" is available at local bookstores, including the Northshire Bookstore in Manchester and Amazon.com.