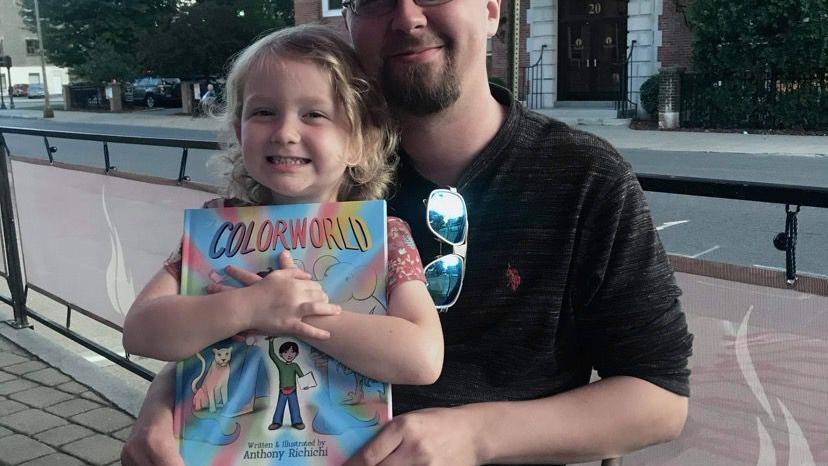 Glens Falls artist releases children's book | Local
"The first instinct was, 'Oh, shoot, I have to design this child's room.' I did this in comics years ago, putting my art on the walls of office buildings. I was like, 'I'm going for this.' I thought this would make a cool conversation piece when I'm talking to kids and reading books. I can bring in the art that's in the book.
Well-known in art circles across the region, Richichi is also the curator of the annual "Tooning-In Gallery" as part of the Adirondack Film Festival which begins Thursday. From preview screenings, he and five other artists created paintings and drawings for each of the featured films, based on scenes from films they watched.
Their work will hang at the Charles R. Wood Theater and the proceeds – typically between $ 35 and $ 50 – go to the artists. Lots of works are swallowed up by producers and actors, he said.
"It's fun to be able to see them light up when they see what we did, or to see the actors say, 'Oh my God, someone pulled me out of the scene I was in'" , did he declare. "I've seen directors cry.
Richichi will also be a featured artist at the LARAC gallery on November 5 and 6 where over 50 of his original paintings will be on display and for sale, along with copies of "Colorworld," which his niece Olivia also stars in, by the way.
"It will just be my work across the whole gallery," he said proudly. "It will do good."