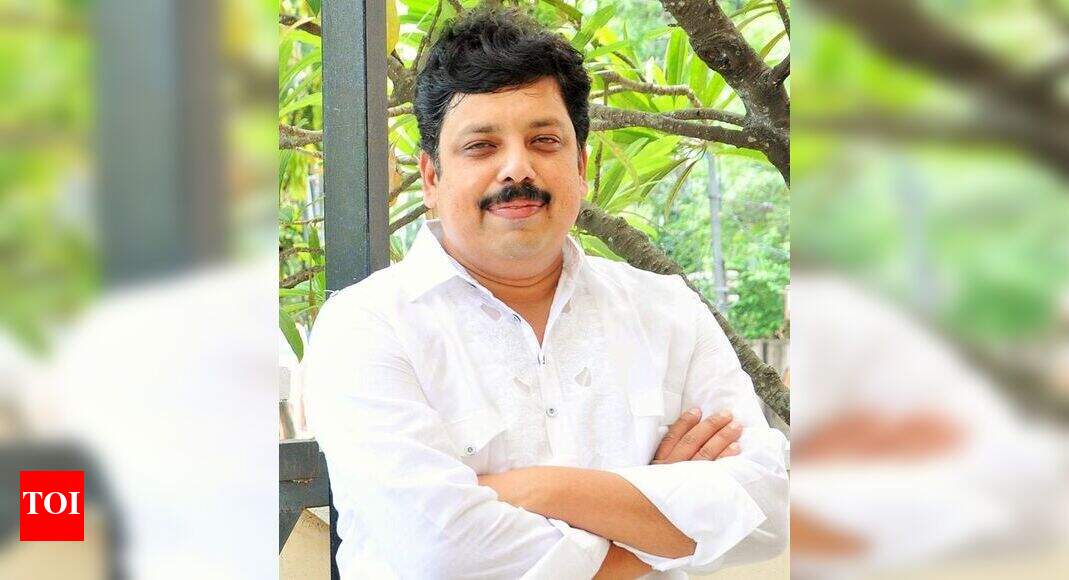 Of all the forms, the most difficult is that of children's books: Anand Neelakantan
Indian mytho-fiction writer and writer of Write India season 2, Anand Neelakantan does not need to be introduced. Over the years, Neelakantan has written many bestsellers, including "Asura", the Ajeya series, the licensed prequels to the hit movie "Bahubali" among others. In 2020, Neelakantan's first children's book titled "Most, Extremely, Wickedest Tales of Asura for Children!" has been freed. Most recently, in July 2021, her new book "Valmiki's Women" was released, followed by a non-fiction audiobook in August. The audiobook is titled "Many Ramayanas, Many Lessons" and is available on Audible.
In an exclusive interview with TOI Books, author Anand Neelakantan tells us about his new audio book "Many Ramayanas, Many Lessons", which fascinates him in the mytho-fiction genre and more. Extracts:
1. Tell us about your new non-fiction audiobook "Many Ramayanas, Many Lessons". What was the idea behind it all?
There are countless Ramayanas. The greatness of Indian philosophy is the diversity of thoughts and the acceptance of various shades of truth. My book is an attempt to open up this wonderful world to the younger generation. The insistence on an authentic version of the true God, religion or the holy book has always led to wars, bloodshed and community tensions. This book tries to tap into various Ramayana traditions around the world to tell the same story and gives subtle advice on how we can harmonize different or contrary versions to arrive at our truth.

2. You say that there are almost 300 known forms of Ramayana. How many of them did you mention in your 29 episode audiobook?
From Ramayanas outside India to those told orally, there are not just 300 versions but countless. The tradition of Ramayana has spread from Arabia to the Philippines. History has traveled from Central Asia to Sri Lanka, taking on a myriad of forms and styles, influencing folk tales, theater, puppetry, music, poetry, art and architecture. In India there are many versions, mostly oral, which differ significantly from Valmiki Ramayana. But there is a unifying soul to all of these versions. My book is not a scholarly interpretation listing each Ramayana. I am not a scholar but a storyteller, and this book fascinates a storyteller for the diversity of the human imagination. I have drawn the stories from all classical Indian languages, folk performing arts and oral versions.
3. Your new book "Valmiki's Women" was released recently, followed by the audiobook. You also worked on screenplays ('Bahubali' and now 'Karna' with Rakeysh Om Prakash Mehra) and also wrote your first children's book, which came out in 2020. What writing format do you like the most?

I am a storyteller and I love to tell stories. So the form does not concern me. I want to experiment with all formats, be it novels, screenplays, plays, audio narrations, audio dramas, or children's books. Of all the forms, the most difficult is children's books and I like this genre the most.
4. And how do you manage to write so many stories in such a short time? Any advice for aspiring writers?
I didn't write too many stories. Some authors have written and published hundreds of books, while this audiobook in Audible is only my eleventh book. There is a long way to go and so many stories to tell. But, like any other art, writing also requires constant practice. Reading extensively and writing daily as a practice is how I have improved my art.
5. What fascinates you about the mytho-fiction genre? Would you like to explore other genres?
The depth of the Indian Puranas and their diversity is what draws me there. But I've written other genres for television, and I'm now writing a thriller. I want to experiment in all possible genres. So I'll write horror, thriller, humor, fantasy, sci-fi, romance and so on. And why not, because there is only one life, and you have to take advantage of it.
6. What are you working on next?

I'm currently working on a young adult thriller and fantasy. There are other audiobooks and non-fiction books that I have completed that will be released soon. Other children's books would follow. Also, I'm working on two movies and a few OTT shows.
7. Would you like to add anything else?
My request to my readers of "Women of Valmiki" or "Many Ramayanas, Many Lessons" is to read / hear the book at a relaxed pace. After a roller coaster thriller like the Bahubali series, these were written in a thoughtful and meditative way.