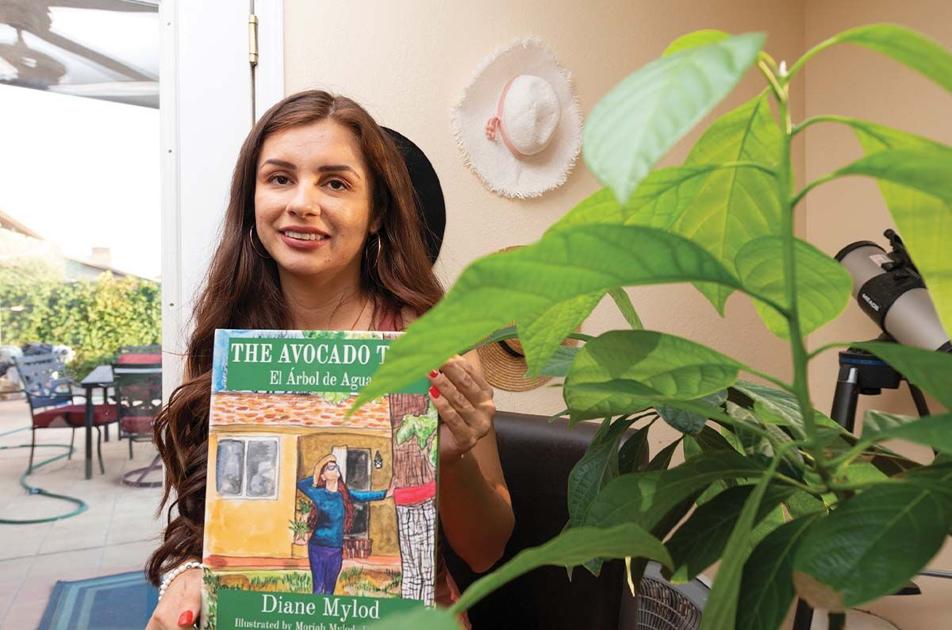 teacher from Lagos shares her story in a children's book | Characteristics
A teacher at the Kyrene de los Lagos Dual Language Academy in Ahwatukee, Diane Mylod shares the motto: "The power of two languages. The power of two worlds.
So it was only natural that the Glendale native, who has lived in Ahwatukee for five years, chose to write a children's book for her first foray into the world of authors, and wrote both Spanish and English versions.
A three-year veteran of Kyrene who is in his ninth year of teaching, Mylod has published "The Avocado Tree" – a semi-autobiographical book that is also rich in personal history as it is an introduction for small children to. lessons that will help them throughout their lives.
"It's a book about my dad, his avocado tree, and my avocado tree," Mylod explained. "One tree is in Glendale and the other in Ahwatukee. It is a true story about life, mourning, prosperity and the purpose of life.
Her father passed away five years ago and she wrote it down on her birthday, September 15 of last year.
She released the book on the same date, which would have been her father's 75th birthday.
The execution of the book was a collaborative affair that drew her husband and sister-in-law as well as a colleague from the Academy of Lagos.
Her husband Shayne Mylod and her Spanish teammate in Lagos, Andrea Perusquia, helped edit.
And while her sister-in-law, Moriah Mylod-Daggett, also helped with the editing, she had the heavy task of illustrating it.
She said that she and Moriah "took a while to decide what kind of illustrations we were going to use – and that's another thing that makes this book extra special."
"Each is unique and hand painted with watercolors and based on real pictures," Diane continued. "Moriah painted the images in Expressionism to convey the vibrancy of emotions, thoughts and sensations behind the words that surround this heartfelt story of the legacy of life. "
Moriah and Diane knew each other growing up in Glendale.
"I was drawn to his art and his personality," said Diane. "She now lives in Jersey and teaches art therapy, helps veterans in her community, and is a yoga instructor."
It was only a matter of time that Diane also met Moriah's brother, whom she calls "my high school sweetheart".
"We met at Glendale High School and have been together for 20 years and married for 11 years," said Diane. They have two sons, Justus, 10, and Roland, 6.
David is also a coach for Ahwatukee's Little League and served as its vice president of operations – a position he is leaving as his coaching responsibilities increase.
Daughter of Guerrero, Mexico, of the natives who moved to Glendale in 1980, five years before her birth, Diane is one of eight children.
"My mom never learned English and my dad worked hard to become an American citizen and have his own 'farm' in our home in Glendale," she said.
When she graduated from ASU, Diane taught for six years at the Glendale school she attended as a child, and taught English for a year in 2016 as part of a refugee program for students from Syria, Iraq and Mexico.
All of that experience went into "The Avocado Tree" – a reason, she said, "Although the book is a children's book, everyone should read it because it will touch the hearts of many.… I believe that this book will help many people to rediscover the meaning and purpose of life.
Meanwhile, she is working on a second children's book that Perusquia will illustrate.
"She was an art teacher before she became a Spanish teacher and has a very special Spanish style in her art," said Diane.
And she also started a book for young adults.
"This book will be about growing up in the 90s and about diversity," she explained. "It's about creating yourself in a world where everyone can feel different and where there can be misunderstandings about cultures."
And she added, "This one is going to take a lot longer."
"The Avocado Tree" can be purchased from amazon.com or ingramspark.com.